Catering for any event!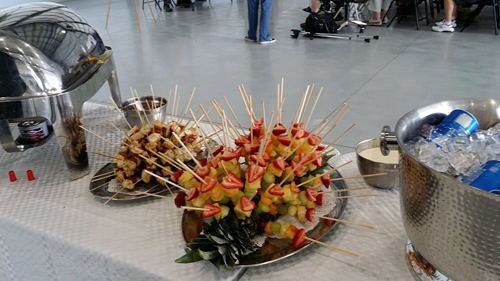 Our company can supply any kind of catering from soup to nuts, all over New England (Rhode Island, Massachusetts, Connecticut, etc.).
We supply everything you will need to make your event a success: Tents, tables, chairs, and, of course, the food.
We can cater everything, fine gourmet dinners, buffet dinners, Texas-style BBQ, right down to hotdogs and hamburgers.
We Take Care Of:
Complete Staffing
Event Coordination
Kitchen and Wait Staff
Bartenders Upon Request (liquor license required)
Tents, tables, and linens
While we can supply your party with elegant full course dinners, we can also put out a fabulous old fashioned BBQ dinner with all beef hog dogs, burgers, Texas baby back ribs and more. We have a special team dedicated just to catering needs.
Wedding Catering
Make your wedding a success with a professionally catered wedding reception. We've catered weddings all over New England and are very familiar with most reception venues.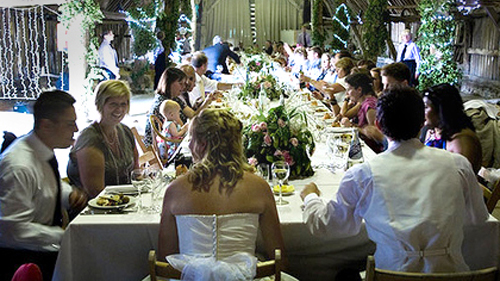 BBQ Catering
Add in the smoker for a real Texas BBQ. Our smoker can accommodate up to 200 guests with ribs, chicken even smoked pizzas.
BBQ comes with all of the fixings, home made chutney, fresh cut French fries, salads etc.