Comedy Acts
Serving New England, New York, New Jersey and Rhode Island
Bruce Kalver
A Dose of Bruce Kalver's Magic Will Cure You!

We know you may have a fear of magic. There are many people around who claim to be magicians but aren't. They do a couple of simple tricks and then play games or pass out balloons. No wonder you are afraid.

Bruce Kalver comes from a magical family. His grandfather, Samuel Woolf, was a magician and built magic for Houdini and Houdini's brother, Hardeen. As his sorcerer's apprentice, Bruce learned the art of magic at the tender age of six and has been performing ever since. With over 30 years of experience in the magic business, Bruce has what it takes to charm any young audience.

Real magic is the ability to please a room full of children. Bruce Kalver's Magic Show does just that! He gets the whole audience involved in his performance which contains comedy and lots of colorful visual magic tricks. What is most important, Bruce Kalver's Magic Show is filled with FUN!

SAMPLE VIDEO
Frank Santos Jr
A "G-rated" Hypnotist-Comedian. A moving and entertaining show that is appropriate for any audience. Franks warm and wonderful sense of humor can win over any crowd and get them laughing at themselves and each other in a non threatening and healthy way.
Frank has made very succsseful appearances all over New England, New York and New Jersey in many Prep and High Schools, along with many smaller colleges.
Frank Santorelli Comic
HBO's Sopranos cast member
(Frank plays Georgie the bartender)
Native from Boston, Santorelli has been in the comedy scene for the last fifteen years. His first national debut was on Late Night With Conan O'Brien, in which he kept the audience rocking with laughter. Frank is a tour de'force of improvisational comedy, from balancing chairs with his nose to incredible sound effects. Frank signed a deal with ABC and recently taped his first pilot called " Lets Be Frank". His other television credits include, VH-1, MTV, HBO, Showtime, Comedy Showcase with Louie Anderson, Conan O'Brien, Evening at the Improv, Carolina's Comedy hours, and clubs all across the country. Don't miss the most sought after act in the world...No kidding.
Paul Nardizzi Comic
Paul started performing comedy in 1990, and became a national headliner in four years. He has appeared on national television.
Bob Gautreau Impressionist and Comic
Bob Gautreau (Impressionist)
Master of impression and comedy veteran for 15 years.
COMEDIAN ACE ACETO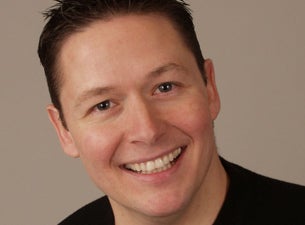 COMEDIAN HARISSON STEBBINS VIDEO SAMPLE
Some dates book early, so contact us to reserve your date
please click here for contact form